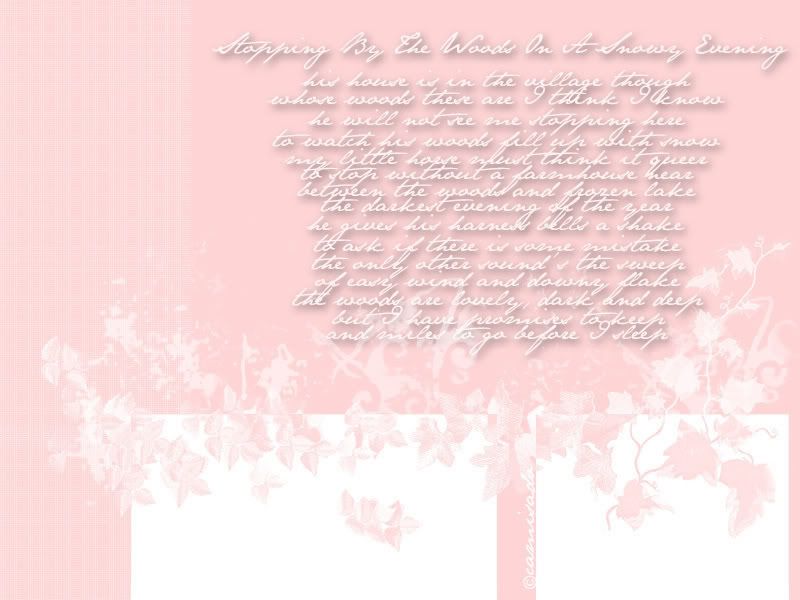 Had a strange experience today but in a good way..
Monday, December 31, 2007
I have to tell you all about this strange experience that I had today. It was a kind of surreal moment but it brought tears to my eyes in some way.
I was sitting on the sofa watching t.v. and I could see some birds playing in the rather bedraggled forsythia bush that is touching the front window. When all of a sudden I saw a flash of red. I looked closely and a beautiful robin came hopping out of the branches and sat on one of the outside branches and looked straight at me. This may not be a strange experience to some but it is when another robin suddenly comes from nowhere and sits right next to this robin. The proceeded to look in the living room window for a good 5 mins. Then with a bob of their heads they flew off. What really was strange is that we have a resident robin in the back garden but in all the years we have lived here we have never ever seen one robin round the front, let alone two.
Now me being me had a lovely thought when I saw these two robins, and I would like to think that they were possibly my mum and my nan come to let me know that they are looking over me and wanted to wish me Happy New Year! It may have been utter nonsense but I have a gut feeling about this and we do get strange things happen, for example seeing a squirrel in our garden for three days then totally disappearing when my cat Barney died a couple of years ago. Bearing in mind we have never seen a squirrel in our garden in the 14 years we have lived here, and have not seen a squirrel since.
I had a lovely warm feeling once the robins had gone, although I will admit I did have a wee cry to myself.
Labels: Life events..
Flying towards my dreams @7:16 pm
Comments 0
Subscribe to
Posts [Atom]
*My ramblings on life and stitching*


*All about me..*
100 Things About Me
101 things in 1001 days project - updated 21/11/07


::Blogs I read on Bloglines::



Household:

Me and DH,
Pets:

Ollie 9yr cat, Amy 9yr cat, Jet 6yr dog and Scruffy 7yr dog

Birthday:

11th February

Home:

United Kingdom

My Star Sign:

Aquarius

R.I.P.:...

Patch 20.7.90 - 3.12.02 Barney 30.5.87 - 18.8.05
Mum 14.7.47 - 24.11.06
Smudge 27.08.1988 - 4.9.08
Fred 20.01.99 - 27.08.09


Currently Reading:




*10 Project Challenge...* 8 of 10 finished April 2007


*Wishlist*





*My Favourite Links*



::Stitching Bloggers::




*Finished stitching for 2007...*

Winter Quaker Exchange
Needlework Smalls Exchange
Valentines Exchange
Redwork Exchange
Birthday Exchange
Biscornu Exchange
Our Love of Needlework Exchange
Spring Quaker Exchange
ABC Exchange
Monochromatic Exchange





*Finished stitching for 2006...*

AION Valentines Exchange
Friendship Exchange
Laura's Quilt piece
Mail Art Exchange
Melanie's Exchange
SBBE Spring Exchange
House Exchange
Summer Exchange
Redwork Exchange
Spring/Autumn exchange
Halloween Exchange
Crazy Cat Lady Exchange
SBEBB Christmas Ornament Exchange


*Links*



::The Memes List::



::WOCS::




Previous | List | Next
Powered by RingSurf






*Blogs*


< < # Girls Blog UK ?
My ramblings list

*The Past*



*CREDITS*
brushes
camisado