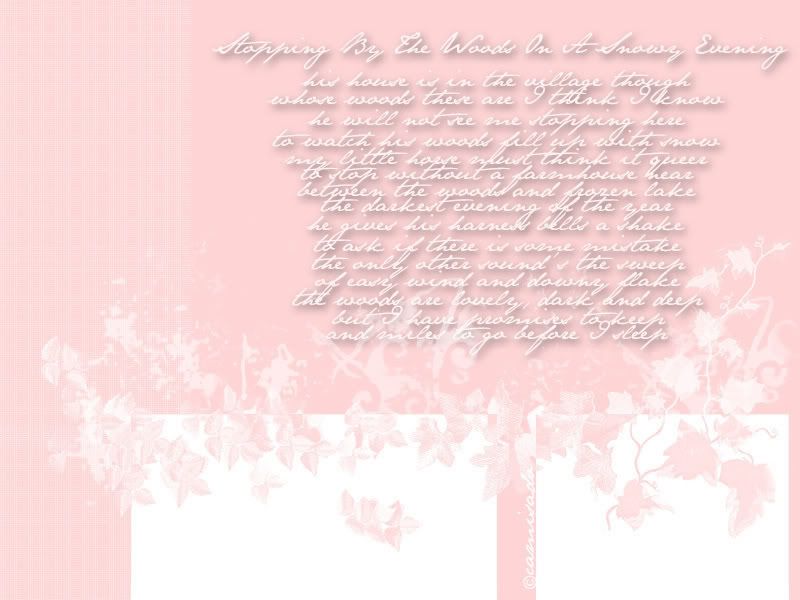 7 Things..
Monday, October 10, 2005
Ok
Mel
I have finally got round to doing it..lol
7 Things To Do Before I Die
Be a mother
Make peace with my own mother
Tackle my inner demons
Learn to love myself for me not for what others want me to be
Travel to Alaska and back to America
Get my house exactly how I want it
Learn to say no and mean it.
7 Things I Can Do
Love unconditionally
Cook and bake
Sew (cross stitch and other sewing too)
Drive a car, and park it too.
Be there for someone
Change a washer in a tap
Give reasonable advice
7 Things I Can't Do
Say no
Feel confident
Cook rice
Do whats right for me, not whats right for others
Forgive easily
Let go of a love lost
Be a daughter
7 Things That Attract Me To The Opposite Sex
Eyes
Smile
Compassion
Respect
A sense of humour
Stability
The ability to love whether it be human or animal
7 Things I Say Most Often
Oh!
Hmmm
Do you want a cup of tea?
I love you
No Ollie, Smudge or Bear (which ever one is doing something they shouldnt be doing!)
Hi
Thanks
7 Celebrity Crushes
Kevin Sorbo
Chris Ecclestone
George Clooney
David Tennant
Richard Dean Anderson
William Peterson
Hugh Laurie
Flying towards my dreams @12:01 am
Comments 0
Subscribe to
Posts [Atom]
*My ramblings on life and stitching*


*All about me..*
100 Things About Me
101 things in 1001 days project - updated 21/11/07


::Blogs I read on Bloglines::



Household:

Me and DH,
Pets:

Ollie 9yr cat, Amy 9yr cat, Jet 6yr dog and Scruffy 7yr dog

Birthday:

11th February

Home:

United Kingdom

My Star Sign:

Aquarius

R.I.P.:...

Patch 20.7.90 - 3.12.02 Barney 30.5.87 - 18.8.05
Mum 14.7.47 - 24.11.06
Smudge 27.08.1988 - 4.9.08
Fred 20.01.99 - 27.08.09


Currently Reading:




*10 Project Challenge...* 8 of 10 finished April 2007


*Wishlist*





*My Favourite Links*



::Stitching Bloggers::




*Finished stitching for 2007...*

Winter Quaker Exchange
Needlework Smalls Exchange
Valentines Exchange
Redwork Exchange
Birthday Exchange
Biscornu Exchange
Our Love of Needlework Exchange
Spring Quaker Exchange
ABC Exchange
Monochromatic Exchange





*Finished stitching for 2006...*

AION Valentines Exchange
Friendship Exchange
Laura's Quilt piece
Mail Art Exchange
Melanie's Exchange
SBBE Spring Exchange
House Exchange
Summer Exchange
Redwork Exchange
Spring/Autumn exchange
Halloween Exchange
Crazy Cat Lady Exchange
SBEBB Christmas Ornament Exchange


*Links*



::The Memes List::



::WOCS::




Previous | List | Next
Powered by RingSurf






*Blogs*


< < # Girls Blog UK ?
My ramblings list

*The Past*



*CREDITS*
brushes
camisado