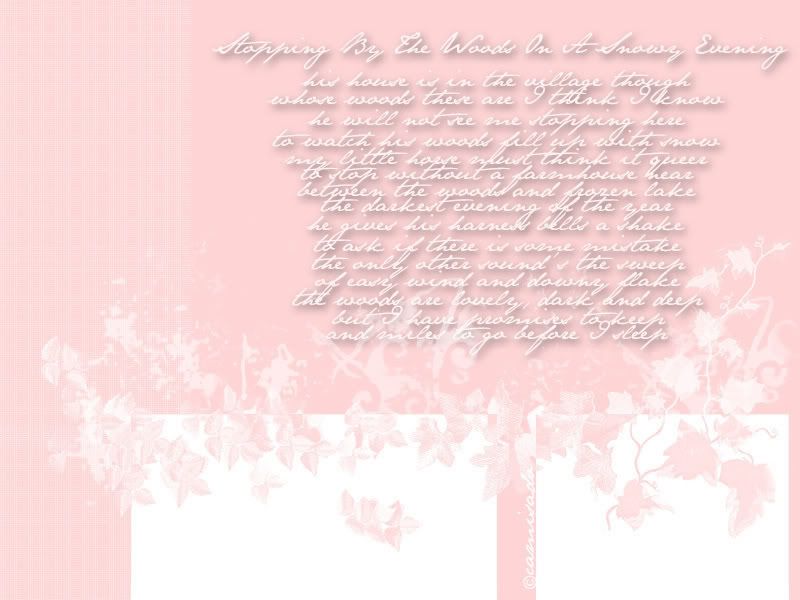 All is well...
Sunday, July 10, 2005
Well after the previous few days events all is calming down here now..thank gods.
The only major development we have had here is that the bloody toilet has broken..grrr!! Had to get an emergency plumber out tonight :-(
Thank gods for insurance companies!
Unfortunately he couldnt fix it, so we have to flush the toilet by throwing a bucket of water down it..ewww!! Very good when we have company, oh well can't be helped I suppose. Thankfully it is being fixed Monday afternoon :-)
My parcels from Ebay have all arrived now, lots of lovely Just Cross Stitch mags :-) Not so good, D realised that I was using his credit card for Ebay..oops!! Still I think he was still too woozy to complain as he never uttered a word.. :-)
Goals for next week:
Stitch up the RR's I have, well at least make a start on them.
Send an email to my SS
Package up bits for my SS
Make a start on Michelle's new home picture (better late than never!!)
Do some more stitching on Exchange
I am sure there is more but for the life of me I cant remember.
Flying towards my dreams @12:09 am
Comments 0
Subscribe to
Posts [Atom]
*My ramblings on life and stitching*


*All about me..*
100 Things About Me
101 things in 1001 days project - updated 21/11/07


::Blogs I read on Bloglines::



Household:

Me and DH,
Pets:

Ollie 9yr cat, Amy 9yr cat, Jet 6yr dog and Scruffy 7yr dog

Birthday:

11th February

Home:

United Kingdom

My Star Sign:

Aquarius

R.I.P.:...

Patch 20.7.90 - 3.12.02 Barney 30.5.87 - 18.8.05
Mum 14.7.47 - 24.11.06
Smudge 27.08.1988 - 4.9.08
Fred 20.01.99 - 27.08.09


Currently Reading:




*10 Project Challenge...* 8 of 10 finished April 2007


*Wishlist*





*My Favourite Links*



::Stitching Bloggers::




*Finished stitching for 2007...*

Winter Quaker Exchange
Needlework Smalls Exchange
Valentines Exchange
Redwork Exchange
Birthday Exchange
Biscornu Exchange
Our Love of Needlework Exchange
Spring Quaker Exchange
ABC Exchange
Monochromatic Exchange





*Finished stitching for 2006...*

AION Valentines Exchange
Friendship Exchange
Laura's Quilt piece
Mail Art Exchange
Melanie's Exchange
SBBE Spring Exchange
House Exchange
Summer Exchange
Redwork Exchange
Spring/Autumn exchange
Halloween Exchange
Crazy Cat Lady Exchange
SBEBB Christmas Ornament Exchange


*Links*



::The Memes List::



::WOCS::




Previous | List | Next
Powered by RingSurf






*Blogs*


< < # Girls Blog UK ?
My ramblings list

*The Past*



*CREDITS*
brushes
camisado