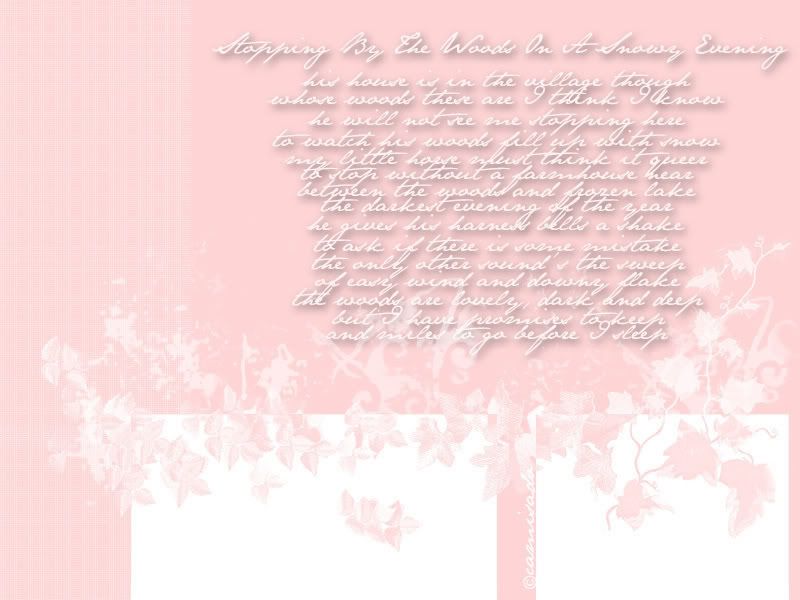 Thanks to Whiz, thought I would do this...
Monday, July 18, 2005


You Know You're From Britain When...


You believe that Monday, Tuesday, Wednesday, Thursday, Friday and Saturday are all good nights for drinking. Sunday day is also entirely reasonable. Hmmm dont agree with this one at all..not all from Britain are like this..

You're always a half an hour late to work ... no-one notices or cares. Thats usually cos your boss has decided to stop off at Starbucks for a quick cappachino and danish.

Coming to work with a hangover is entirely accepted and indeed expected at least once a week. In some places yes, but not all..

You can actually give directions to some of those annoying tourists in Oxford Street! Only cos you have actually been to these places they ask for.

You step over a drunk in the tube station rather than offering to help them. Sadly this is true, if you tried to help them you would get a load of abuse from them..

You don't even bother looking out of the window when you get up in the morning to check what the day is like. You know it is overcast .Some days the sun does shine!!

You consider a suit to be normal attire for the pub .Only if you work in the West End of London

You expect men to actually cut, comb and style their hair (using hair products). And to wear decent clothes. And why not, it doesnt cost much to look nice!!

You dissolve in laughter when listening to the funny accent of the Aussie international telephone operator (or on TV!). Ok I admit it, the accent is pretty good!"

You think ?40 for a haircut is quite reasonable. £40.00 for a haircut? Wow where is this, last one I paid for was £80.00

You can't remember what 'customer service' means. Thats because shops dont know what it is..

Hookers and the homeless are invisible. Yep, way of life.

After a big night out you find yourself looking for a Curry house Or a kebab!!

You say "the city" and expect everyone to know which one. I usually call it uptown!

Your favourite movie has Hugh Grant in it. Well he is nice!!

You can get into a four-hour argument about how to get from Shepherds Bush to Elephant & Castle at 3:30 on the Friday before a long weekend, but can't find Dorset on a map.This is so my DH

More than three hours sunlight on summer days seems excessive. It has got better, think its called Global Warming

You call an 8' x 10' plot of patchy grass a garden. Well maybe a bit bigger!

You're paying ?1,200 a month for a studio the size of a walk-in wardrobe and you think it's a "bargain." And the price keeps going up each month..

You pay ?3 without blinking for a beer that cost the bar 28p Daylight robbery!!

You're suspicious of strangers who are actually nice to you. True

Somebody speaks to you on the tube and you freak out thinking they are a stalker. They are normally asking for directions anyway!

You see All Saints in the Met Bar (again) and find it hard to get excited about it. Or anyone famous really..

You don't think twice about tipping your hairdresser If they do a nice job, then they should be tipped..

You finish every sentence with 'Cheers' or 'Yeah'. Ack only if you live in Essex or London...

You only just realise you have lost your sunnies, you left them in Greece 2 summers ago. Well if I had ever been to Greece

You like English cuisine. I mean, it's hard to beat a full English breakfast. Mmmmmm eggs and bacon..

You are on to your 6th umbrella and your second overcoat... this year Yep when it rains, it rains. Yet the water companies tell us every summer we are in a drought!!

You've bought a disposable baby BBQ from Tesco. Guilty as charged but not Tesco, from Asda :-)

A day at the beach means wearing the warmest clothes you own while standing on golf ball-size pebbles and the thought of swimming doesn't even enter your head. Depends what beach!!

You always call soccer football and you have a team and it's not Manchester United. Too True

You don't think twice about buying a packaged sandwich. There are some gorgeous ones that even I couldnt dream of doing!

A sunny lunchtime means searching for a patch of grass and stripping off practically down to your underwear Not where I come from..lol

You've accepted queuing as a way of life. Yep, its a boring pastime but something we have always done!

You believe that every American is a fatass addicted to hamburgers and hotdogs. This I totally disagree with, this is the power of media for you..grrrr

You despise the French (but then, who doesn't?). Well they dont like us either..lol

You actually get these jokes and pass them on to other friends from Britan. I suppose someone has to..

Flying towards my dreams @3:45 pm
Comments 0
Subscribe to
Posts [Atom]
*My ramblings on life and stitching*


*All about me..*
100 Things About Me
101 things in 1001 days project - updated 21/11/07


::Blogs I read on Bloglines::



Household:

Me and DH,
Pets:

Ollie 9yr cat, Amy 9yr cat, Jet 6yr dog and Scruffy 7yr dog

Birthday:

11th February

Home:

United Kingdom

My Star Sign:

Aquarius

R.I.P.:...

Patch 20.7.90 - 3.12.02 Barney 30.5.87 - 18.8.05
Mum 14.7.47 - 24.11.06
Smudge 27.08.1988 - 4.9.08
Fred 20.01.99 - 27.08.09


Currently Reading:




*10 Project Challenge...* 8 of 10 finished April 2007


*Wishlist*





*My Favourite Links*



::Stitching Bloggers::




*Finished stitching for 2007...*

Winter Quaker Exchange
Needlework Smalls Exchange
Valentines Exchange
Redwork Exchange
Birthday Exchange
Biscornu Exchange
Our Love of Needlework Exchange
Spring Quaker Exchange
ABC Exchange
Monochromatic Exchange





*Finished stitching for 2006...*

AION Valentines Exchange
Friendship Exchange
Laura's Quilt piece
Mail Art Exchange
Melanie's Exchange
SBBE Spring Exchange
House Exchange
Summer Exchange
Redwork Exchange
Spring/Autumn exchange
Halloween Exchange
Crazy Cat Lady Exchange
SBEBB Christmas Ornament Exchange


*Links*



::The Memes List::



::WOCS::




Previous | List | Next
Powered by RingSurf






*Blogs*


< < # Girls Blog UK ?
My ramblings list

*The Past*



*CREDITS*
brushes
camisado